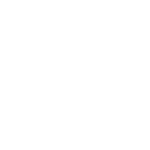 Trinity Lutheran School
Academic Excellence and Christian Values
"God is our refuge and strength, an ever present help in trouble." ~ Psalm 46:1
Rolling Admissions still available!
PTFA Halloween Movie Spooktacular 11/4
November Open House 11/19 at 10:00am: RSVP to admissions@trinityli.org
RSVP to Our Open Houses or Schedule a Tour
Click

HERE

for our current printable school calendar
Check out

The Tr

inity Times

! Our weekly publication is a great way to see what's happening for the week. 
Monday, November 28th

Monday, November 28th @ 3:20PM - 4:00PM
Location: [MPR]


Wednesday, November 30th

Wednesday, November 30th @ 12:00AM - Saturday, December 3rd @ 12:00AM
Location: [YSR]


Wednesday, November 30th @ 12:00AM - Saturday, December 3rd @ 12:00AM
Location: [YSR]


Thursday, December 1st

Wednesday, November 30th @ 12:00AM - Saturday, December 3rd @ 12:00AM
Location: [YSR]


Friday, December 2nd

Friday, December 2nd @ 3:15PM - 4:15PM
Location: [Gym], [MPR]


Wednesday, November 30th @ 12:00AM - Saturday, December 3rd @ 12:00AM
Location: [YSR]


Saturday, December 3rd

Saturday, December 3rd @ 10:00AM - 12:00PM


Please click on the image below to watch our Year in Pictures